P&C BUSINESS PROCESS OUTSOURCING
ON YOUR PLATFORMS OR OURS
Our P&C licensed Policy Administration, Underwriting, Call Center, & Claims services are 100% on-shore, and 100% of our Associates are P&C insurance-certified through The Institutes.  We deliver these services on our clients' technology platforms or on our own.  We also employ licensed producers to help our clients close sales, and we offer both regular and after-hours servicing options.
At no additional cost, all of our BPO services are differentiated by a unique approach to agent & policyholder experience:
Real-time measure of agent & policyholder experience
Data modeling to pinpoint areas of experience improvement
Automated feedback loops that drive production growth
PERSONAL LINES
Homeowners
Renters
Dwelling Fire
Condominium
Personal Auto & Motorcycle
Umbrella
Specialty Lines
COMMERCIAL LINES
Business Owners
Commercial Property
General Liability
Commercial Auto
Commercial Umbrella
Cyber & Data Breach
Specialty Lines
CXIS: A UNIQUELY BUILT PARTNER
CXIS is a uniquely structured company that provides both P&C back office and distribution support.
We're 2 companies in 1
Not only do we provide 100% on-shore back office service, but we also possess the required P&C licensing for sales-related support
We're Platform-Agnostic
We specialize in servicing business & standardizing the customer experience across different platforms
WE'RE A-LA-CARTE:
On a stand-alone basis we can provide After-hours service, click-to-chat support, and other very specific operational functions
WE'RE INSURANCE PEOPLE
We're led by a team of former P&C carrier executives with 75+ years' experience in P&C product, underwriting, sales, claims, customer service, & technology
DEDICATED TEAMS PER CLIENT
Unlike traditional outsourcing companies, we dedicate teams of people for each client.  This different approach facilitates product depth, process / technology fluidity, and culture "feel"
VARIABLE COST STRUCTURE
Avoid fixed costs; scale up & down efficiently.  Deploy your capital (and focus) where it's most valuable for your business
WHAT TALENT ISSUES?
We're headquartered in Florida, where the prevalence of residual market depopulation carriers has created a rich, cost-effective P&C insurance talent pool
A DIFFERENT APPROACH TO CUSTOMER EXPERIENCE
We take a unique; "Quantitative" approach to policyholder & agent experience
Policy Administration
CXIS offers full lifecycle policy administration (new business, renewals, endorsements, cancellations) on our cloud-based platforms, or on our clients' systems.  Our "One-Call" resolution service is reinforced by multi-layer quality control measures. We offer unique pricing structures to ensure we have aligned financial incentives with our clients, and our pre-built standardized operating procedures enable us to stand behind highly competitive SLAs.
But perhaps most importantly – we don't "check the box".  Our people proactively solve problems for agents & policyholders, and we anticipate issues based on our extensive experience servicing P&C lines of business.
Additional services include:
Exception processing
Payment processing support
Document management including policy download support
Acquisition / assumption support
Agent training support
Call trending analysis & triage
Integrated multi-channel workflow (phone, email, chat, e-fax)
Underwriting
The CXIS Team taps into product and state-specific expertise to evaluate risk exposures. Our seasoned P&C underwriters provide either turn-key risk review or specific underwriting task service. We accommodate a range of custom underwriting designs from straight-through processing to full underwriter review. We also serve as a liaison with various field inspection companies as needed on behalf of our clients.
The CXIS Team supports agent communication regarding policy changes, cancellations, and non-renewals. As part of our standard operating procedures we audit agent books of business to assess compliance with your underwriting guidelines, and review property inspection reports to validate risk characteristics. We also perform renewal re-underwriting. As with all of our standard BPO services, our suite of underwriting support is integrated with our proprietary agent experience methodology.
Call Center
We provide both inbound and outbound call support. 100% of our associates are P&C insurance-certified and on-shore. Our call center capabilities include real-time speech analytics, multi-channel workflow, and advanced call analytics for trend insights. We have specialized expertise in scaling rapidly and efficiently for catastrophe scenarios.
We customize service level agreements with each client, and manage compliance to them through a comprehensive metrics program down to CSR-level quality data. At their discretion, our clients are provided remote access to live & recorded calls.
Call Center – Sample Service Levels
Our call center technology is ISO 9001:2000 registered; SSAE-16 SOC II Type 2 compliant with full Business Continuity & Disaster Recovery redundancy. Additional capabilities include:
Smartphone and tablet mobile applications
Automated call monitoring & supervisor alerts
Multichannel recording
Salesforce integration
Licensed Sales Support
CXIS provides on-shore, licensed P&C producers to assist with new business quoting, cross-sell, up-sell, and any post-bind sales related administration.  Our team possesses both Personal & Commercial lines experience, and sales support services are available during regular hours and after-hours.
Because of CXIS's unique structure and licensing, we're further able to facilitate a "Service Center" model:
Independent Agents & Brokers exclusively focus on sales
Carrier (CXIS) accommodates all post-bind policyholder administration including advising on coverage, processing policy changes, and cross-sell / up-sell
In a Service Center model, Agents & Brokers can focus on growing their books instead of administrative work.  Meanwhile, carriers offer a differentiated service to their Agency & Broker partners.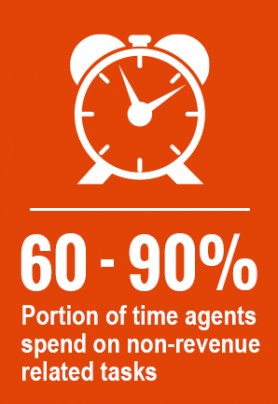 Claims
CXIS provides claims operational support ranging from First Notice of Loss services, claim system record entry, coordination or assignment to outside adjusters and / or repair vendors, policyholder claim status updates, and related operational services.
CXIS also provides dedicated programs around policyholder satisfaction modeling:  by cycle time, severity, cause of loss, state, county, CAT / Non-CAT, adjuster, and repair vendor.
Either full turn-key claim servicing or function-specific support (i.e. FNOL) is available. Our services can be delivered on our cloud-based platforms or on our clients' existing systems.  We have deep expertise in scaling rapidly and efficiently for catastrophe scenarios.